Backed by science, inspired by love
A modern nursery supporting today's parents
You deserve the best care for your child's health. At Dr. Noze Best we bring hospital-grade efficiency and safety right to your home with innovative healthcare products developed by a pediatric ENT that support a healthier, happier respiratory system for your baby.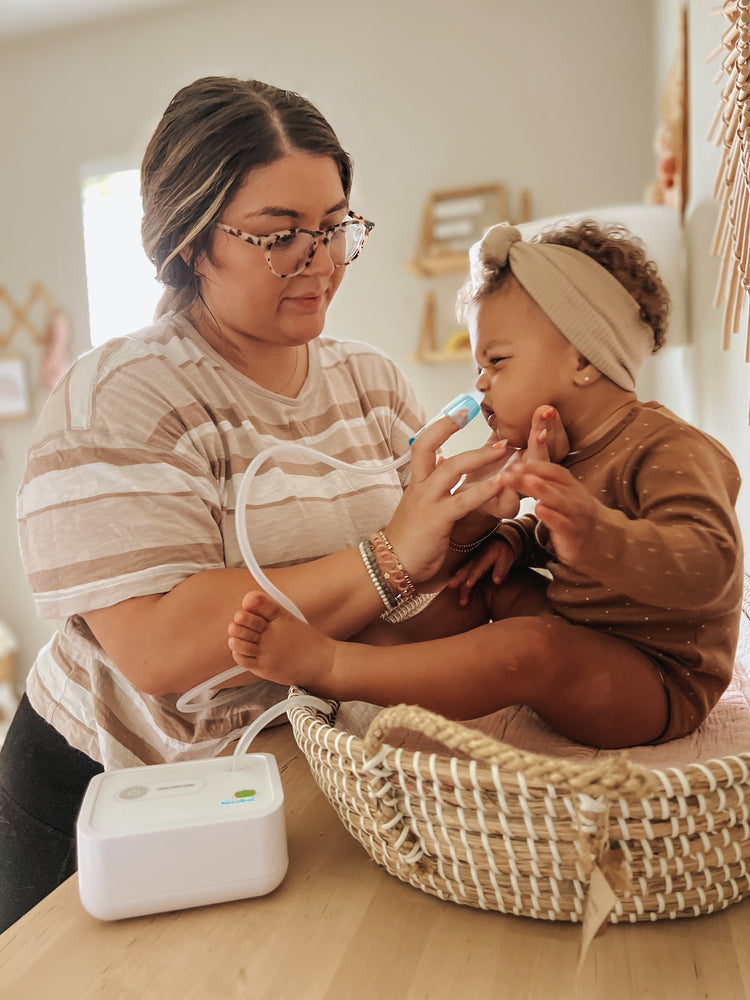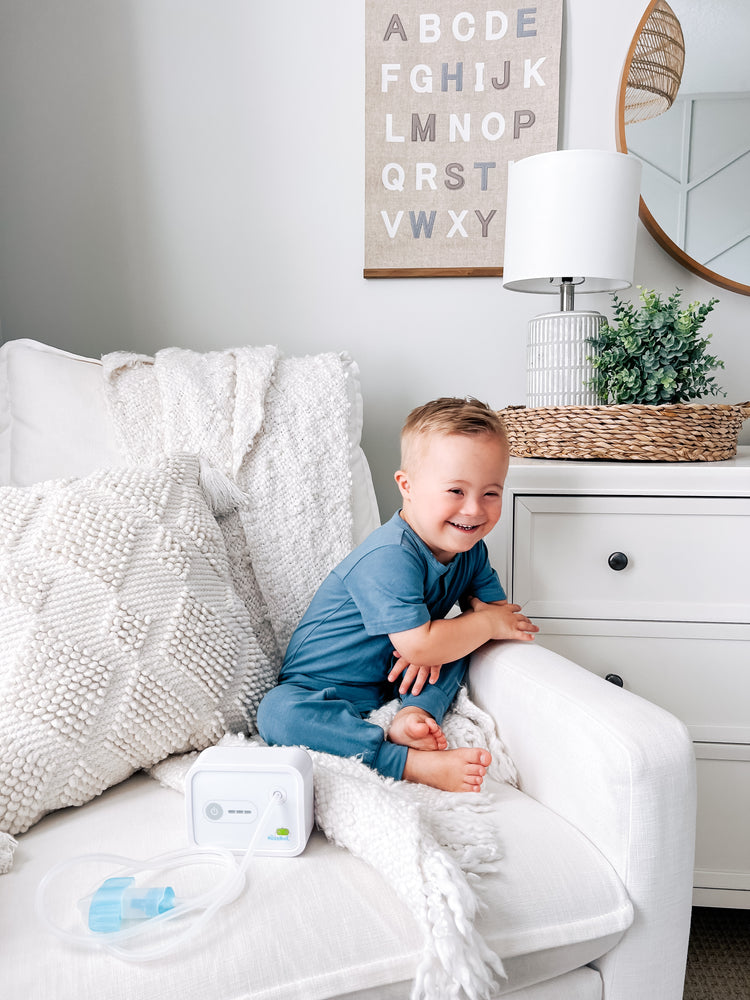 We want parents to feel confident and supported in the hard choices they have to make while caring for their child's health.
Our promise to you
Physician Inspired
You don't need a new gimmick, you need real solutions to the real problems in your life... that really work. Every product we develop at Dr. Noze Best is inspired by the real needs our founder, a pediatric ENT and father of 3, sees moms experience every day, designed with medical knowledge, technology, and materials to give you a safe, effective way to help your baby breathe easy.
Healthy Respiratory System, Happy Baby
Cranky, snotty babies may not seem like a big health problem, but after treating hundreds of young children in the emergency room for respiratory illnesses because there just wasn't an at-home treatment that really worked, Dr. Steven Goudy knew he had to do something. Caring for those snotty noses at home doesn't just give your little one instant relief, it can also support better recovery from nasal congestion that left alone could become more serious.
Gentle Care With Real Results
Your first priority is your child's comfort, that's why our products are uniquely designed to provide powerful relief with gentle care that's easy and safe to use at the touch of a button so you never need to worry. Customized levels, one-handed use, and portable battery-powered design ensures wherever, whenever you need it, we're here for you and your little one. If doctors wouldn't use it on their own children then you won't find it as part of the Dr. Noze Best nursery.
State of Snot
The illness impact: the true toll on moms revealed for the first time in this unique report
Discover how moms across the US are affected by illness, the real cost of your child's sick days, and how we're bringing together a community to support moms and begin the much needed change in the way everyday illness controls families and their futures.
Inspired by love
Supporting moms, babies, and the Down Syndrome community so we can breathe easy together
Snot is the one thing that connects us all as moms, whether it's on your shirt, the couch, or even the dog. Caring for your little one when they're congested can be exhausting and scary. It's an experience the Down syndrome community know all too well, their nasal challenges inspired the NozeBot which now supports thousands of moms across the US. In return we pledge a portion of all proceeds to organizations supporting this special community that began our journey together.