Technology Meets Tenderness
Survive the snottier side of life with the NozeBot
Seamlessly blending pediatrician expertise with advanced technology to provide gentle care, the NozeBot supports moms as they face the snottier side of life, bridging the gap between health care and home to give your baby instant relief from nasal congestion.
Happy babies, happy moms with Dr. Noze Best
Real world solutions for your real life
Mom, breathe a sigh of relief...
Every mom knows the struggle of watching their baby struggle to breathe through a stuffy nose. The sleepless nights, the endless issues, and the feeling of helplessness.

Driven by this universal challenge faced by moms everywhere, Dr. Steven Goudy, a pediatric ENT and father of three, poured his expertise into the problem.

Enter the NozeBot: inspired by love, backed by science, designed to give moms the peace of mind they deserve and babies the relief they so desperately need.

Discover how one small device is supporting thousands of moms.
Let's breathe easy together
Modern infant health care that builds a better world for babies, moms, and Mother Earth
Led by Dr. Steven Goudy, a top pediatric ENT, we saw the struggles moms experience with baby nasal congestion and the subpar solutions available so we decided to do better. That's how the NozeBot was created, designed to help your baby breathe freely, keep them safe from infections, and give you peace of mind.

And when you choose us, you're also supporting a bigger cause. We give a portion of all proceeds to the National Down Syndrome Congress and organizations dedicated to improving the lives of those with Down syndrome.

Children with Down syndrome often live with nasal issues, and their needs inspired the creation of NozeBot.

For us, it's all about supporting each other and making things better for moms and families everywhere so we can all breathe easy together.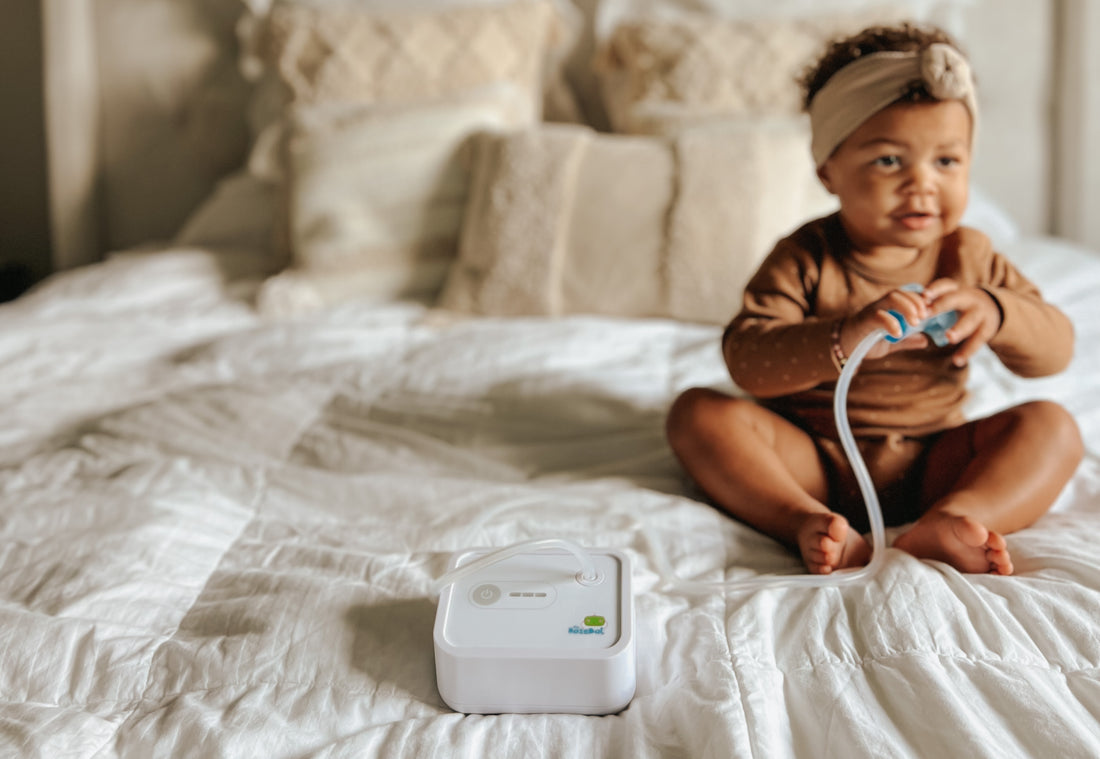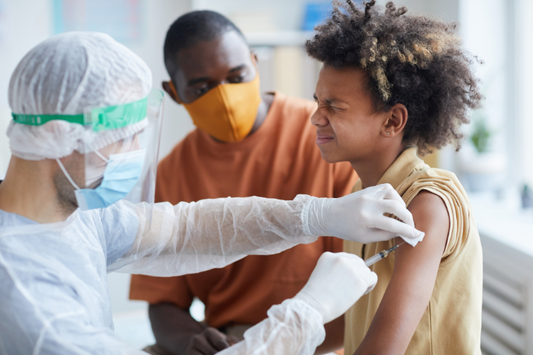 Procedures requiring needles can be scary! To help you and your child the next time they need a poke, we've put together helpful tips...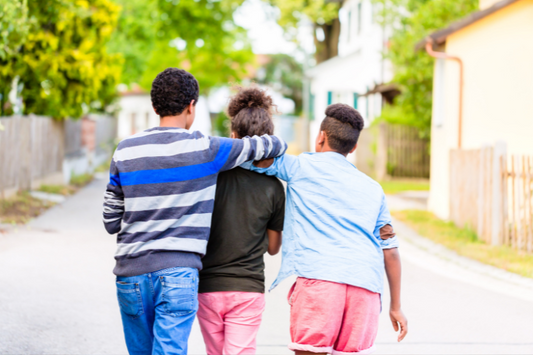 Parents who are raising a child with ASD are aware that their whole family is affected by the child's diagnosis. Each family system is...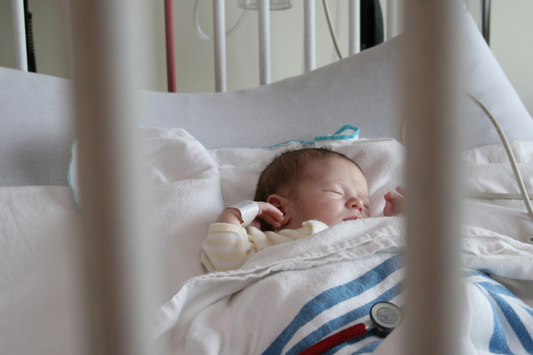 Fall means that RSV season is right around the corner! Here we break down what parents and caregivers need to know as RSV season...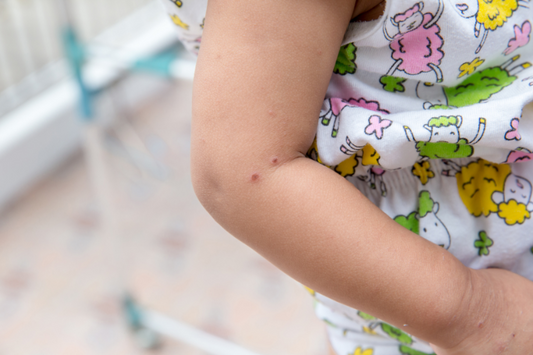 Hand, Foot, and Mouth Disease (HFMD) is a highly contagious virus often dreaded by parents. Learn more about this common childhood virus to treat better...
Whether a family has two working adults or a single parent, September 16th celebrates the tireless hard work and commitment of employed moms, dads,...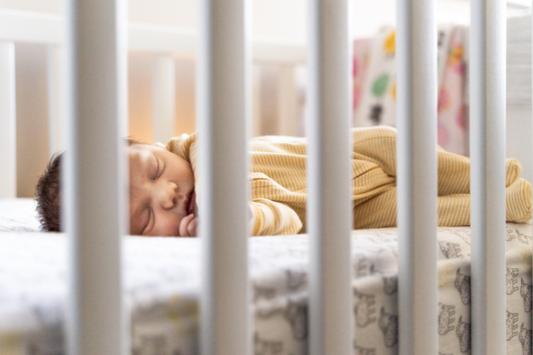 Many parents are concerned about air quality and their newborn baby. Here, we explain the risks of poor air quality and ways to manage...
Respiratory syncytial virus (RSV) continues to spread rampantly through young children. Prepare yourself this cold and flu season with these surprising, yet vital facts on...
Burns are one of the most common childhood injuries yet many parents don't know how to properly treat a burn. Potentially save a life...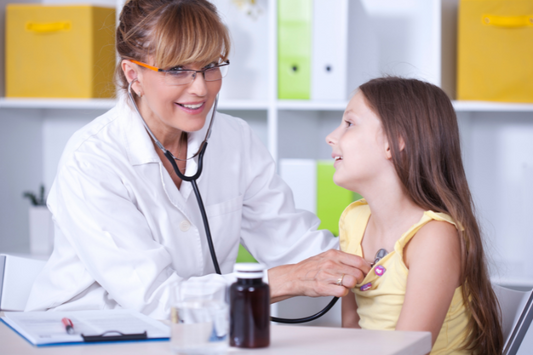 Guest Post by Katy Fleming, MA, LPC, BSN, RN We're kicking off another school year of new textbooks, friendships, and for some– daily visits to...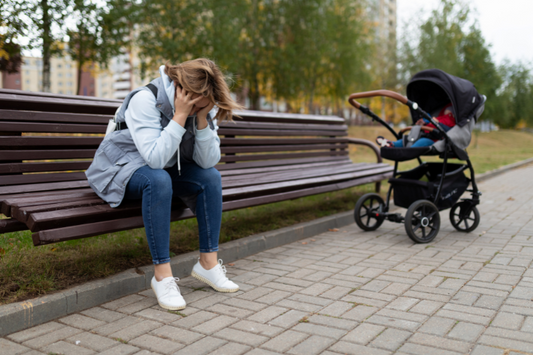 In reality, postpartum depression (PPD) looks different for each person. Many symptoms are chalked up as part of the postnatal process while women silently...
Research shows that parents of children with autism suffer from feelings of depression, isolation and constant worry. Taking the steps to connect may take...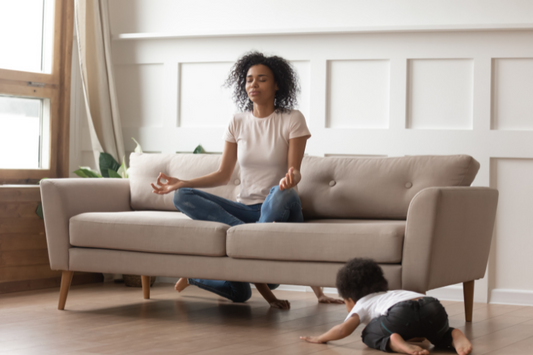 Boost your postpartum mental health with these evidence-based relaxation techniques.
From the blog
Discover support and advice for you and your baby from some of our favorite experts in children's (and mama's!) health and wellness.
Read more