Details

Note: Product Packaging and Color May Vary.

3 Levels of Gentle, Hospital-Grade Suction: A gentle yet powerful suction technology specially designed for tiny noses that clears nasal congestion comfortably so your baby gets instant relief without discomfort, reducing complications from prolonged congestion
 
Simple To Use: With a nosepiece that fits all ages, it couldn't be easier to give your baby relief at the press of a button.
 
Easy-to-Clean & Sterilize: Quick to take apart for cleaning to ensure a hygienic experience every time, so there's no risk of bacteria building up inside, like in many manual nasal aspirators.
 
Developed by a Pediatrician: Crafted with expertise and care, ensuring your baby benefits from a safe, durable product rooted in professional knowledge and the highest quality hospital-grade materials.
 
Replaceable Filters: Provides a fresh, clean experience with each use, prolonging the life of your NozeBot while always prioritizing your baby's health.
 
Portable & Battery-Powered: Designed for on-the-go relief, providing instant support wherever you and your baby are, so you're always prepared.
 
BEST BABY SHOWER GIFT: A must-have for any expecting parent!


Contact us today with any questions or concerns about our nasal aspirator or the ordering process.
Materials & Care
View full details
Help your baby breathe, eat, and sleep better with the NozeBot
The NozeBot was developed by a pediatric ENT, using 3 levels of hospital-grade suction to create effective relief that's safe and gentle to protect your baby's delicate airways every time.
The NozeBot is designed to be used one-handed with a simple one-touch button to activate so no matter how wiggly your little one is, you can give them relief in seconds. The rechargeable battery means it's ready to go wherever, whenever you need it.
The NozeBot easily comes apart for hygienic cleaning and the replaceable filters and nosetips make maintaining it a breeze so no germs linger in the device like traditional aspirators. Plus with no manual suction required your baby gets relief without making you sick too.
How to use your NozeBot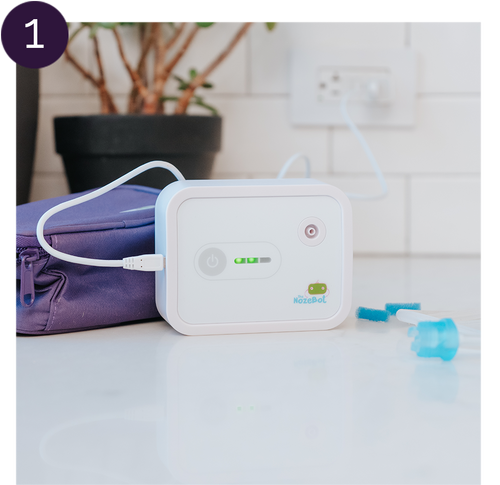 1
Charge the device using the USB cable provided. Please note: the NozeBot is not designed to operate while charging.
2
Place your index and middle fingers into the finger grip of the nosepiece. Allow the tubing to drape over the back of your hand.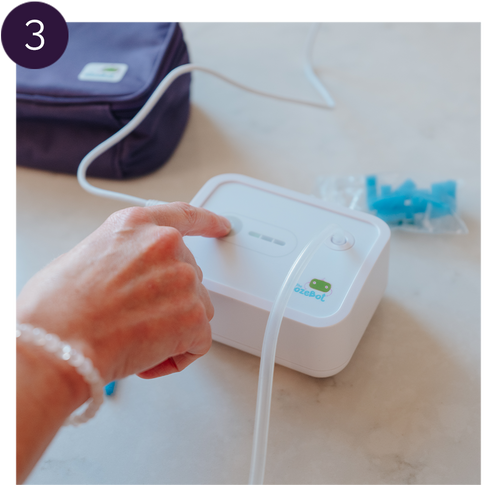 3
Turn on the device and choose your level of suction (try starting on low).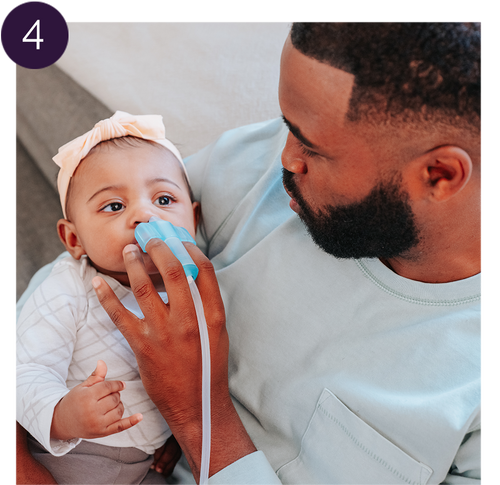 4
Stabilize your baby's head with your remaining fingers and other hand if necessary.